Informasi:
* Synonyms: Shingeki no kyojin endo obu za wârudo
* English: Attack on Titan II: End of the World
* Japanese: 進撃の巨人 2
* Release: September 19, 2015
* Director: Shinji Higuchi
* Stars: Haruma Miura, Hiroki Hasegawa, Kanata Hongô
* Country: Japan
* Genres: Action, Drama, Fantasy
* Duration: 87 min
* Producers: Toho Pictures
* Rating: PG-13 – Teens 13 or older
* Credit : Cinemaindo
* Convert & Upload : Ryuzaki, Nicky
* Posted by : Nicky Saputra
Sinopsis:
Bagian kedua dari kisah epik tentang Eren dan teman- temannya, Armin dan Mikasa, yang mencoba mencari tahu apa yang ada di balik dinding yang melindungi kota mereka. Kini, kota mereka diserang oleh kawanan Titan raksasa yang ganas, dan manusia harus melawan untuk bertahan hidup. Eren dan kawan-kawannya bergabung dengan militer untuk berjuang, tapi tampaknya ada rahasia yang disembunyikan. Eren mungkin adalah harapan terakhir agar manusia bisa luput dari kepunahan.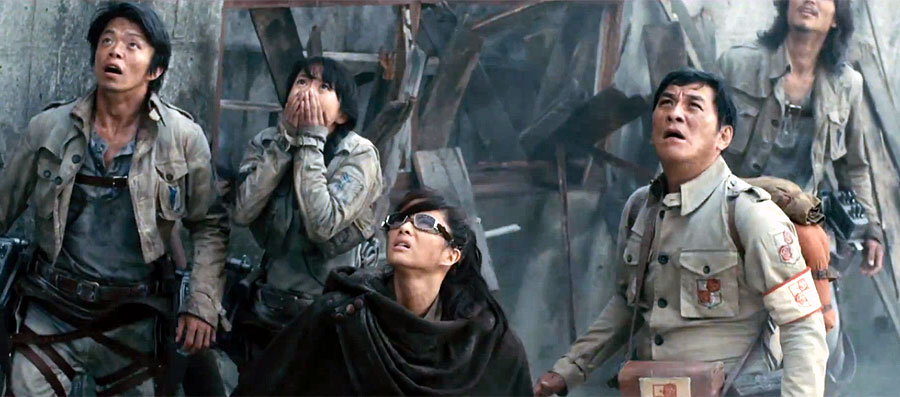 3GP : LQ 144p (Hardsub)
MP4 : MiniHD 240p (Hardsub)
MP4 : HDQ 360p (Hardsub)
MKV : Full HD 720p (Softsub)
Subtitle MKV (Srt/Ass)
=> Gunakan Link GD atau NF jika ingin streaming/ Menonton film nya langsung. Bisa juga untuk download Pastikan koneksi internet sobat cepat & stabil, agar menonton/ mengunduh film nya lancar.